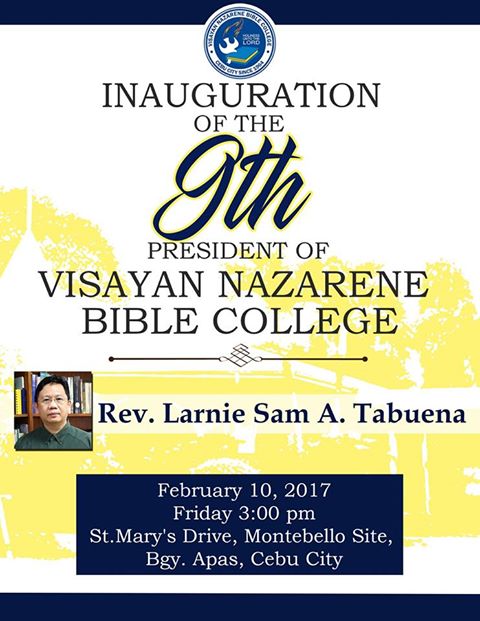 Cebu, Philippines: Rev. Larnie Sam Tabuena, the recently elected president of Visayan Nazarene Bible College (VNBC,) will be inaugurated on February 10th, 2017 as the 9th president. The inauguration will be held on the VNBC campus in Cebu.
Get ATR Newsletter directly in Your Inbox
In case you missed it:
VNBC Elects New President
Please pray for Rev. Tabuena as he makes this move and begins his ministry in Cebu. Pray that the Lord would give him wisdom and guidance to lead the faculty, staff and students of VNBC. And that the together they would make an even greater kingdom impact.
---
Learn more about VNBC- click here!