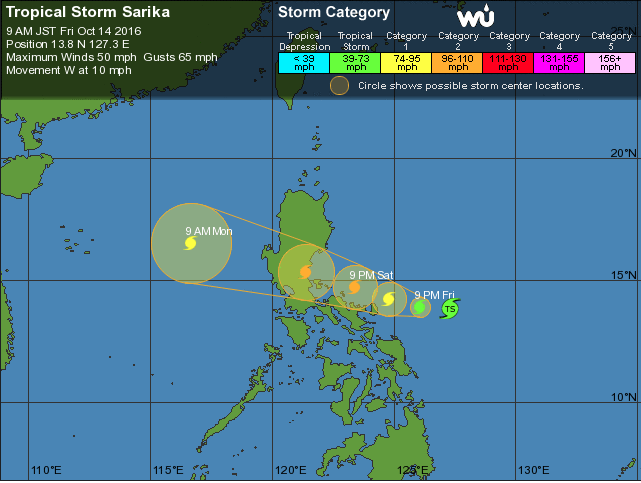 Manila, Philippines: Tropical Storm Sarika is currently off the east coast of the Philippines, tracking westerly.  It is anticipated that it will reach typhoon status in the early morning hours of Saturday, continuing its track over the Central Philippines (Luzon).
The World Mission Communications center in Manila will keep a close eye on this developing storm and provide updates as they are available.
Please pray for those whose shelters are not substantial enough to withstand such storms.
Live updates from Weather Underground – Tropical Reporting Center