Philippines: Typhoon Koppu (local name: Lando) has already weakened from a tropical depression into a low-pressure area, but the aftermath of its devastation when it hit the country last weekend still lingers at present.
Typhoon Koppu devastates the Philippines- Please Pray!
Rev. Crisanto Colorado, District Superintendent of Metropolitan Luzon District, shares the following update: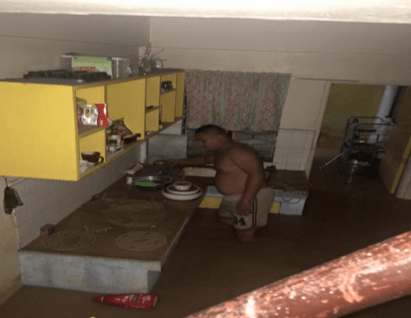 "All of the rivers and creeks in Cabanatuan city overflowed and flooded most of the barangays. Since October 17, we have been receiving text messages from our members, saying that their houses were already under water. There were over 10 families affected by the flood. Some roads are still not passable, but we heard that the families are okay. However, many of them lost their valuable possessions because the flood came too fast.

Get ATR Newsletter directly in Your Inbox

After going around Cabanatuan, we went to Camias, Laur. Most of the crops, especially palay (rice) were destroyed, if not wiped out by the strong winds. Rice fields are flooded and many trees were uprooted. Houses were damaged, with some needing major repair, while others, unfortunately, were completely destroyed. This included the small house we built for our housing and Sunday classroom for the kids. Affected families evacuated from their homes and took refuge in the two school classrooms in the community. The electric power is temporarily cut."
We are still waiting to receive reports from the Philippine Luzon district, another area heavily affected by the typhoon. Let us continue to pray for the families, for their safety and recovery of homes and livelihood.
You too, could do your part to help! Visit the Asia-Pacific Disaster Relief fund and find out how.