Taipei, Taiwan: Taiwan Nazarene Theological College (TNTC) welcomes its new president, Rev. Nai Chun "Stephen" Wang (D. Min.). Rev. Wang is an ordained minister and holds a Doctor of Ministry from the Methodist Graduate School of Theology in Taiwan. Before his election as president, he is serving the college as the Professor of New Testament and Systematic Theology. He is also a member of the Board of Trustees. Currently, he is the senior pastor of the Yuan Shu Lin Church of the Nazarene located in Northern Taipei.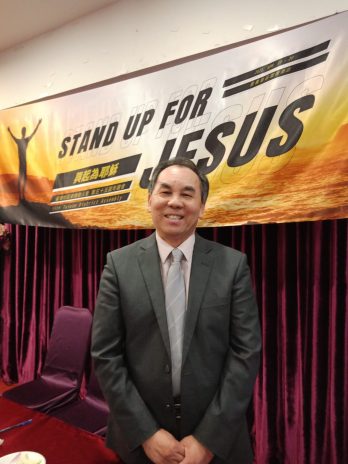 TNTC reopened last 2015. The college aims to prepare ministers from the Taiwan District Church of the Nazarene and beyond through Mandarin language Theological Education. During the Fall 2021 semester, TNTC has 92 students that are enrolled through on-campus programs and extension programs hosted in the local churches around the district.
Taiwan Nazarene Theological College plays a vital role in the ministerial preparation in Taiwan and beyond. The leadership of TNTC is grateful to God for Dr. Wang's gift of leadership. They look forward to the continuous growth of the institution and its graduates.
The president's initial project in the next six months is the preparation and submission of the Course of Study validation from the International Course of Study Advisory Council (ICOSAC).
Pray for Rev. Wang and the leadership team of TNTC that they will lead with wisdom and vision as they prepare men and women ministers for the Church in Taiwan and beyond. Pray for God's provision of finances, increased enrollment, and additional faculty. Also, pray for Yuan Shu Lin Church of the Nazarene's transition and that its ministry will increase as it shares its pastor to the school.