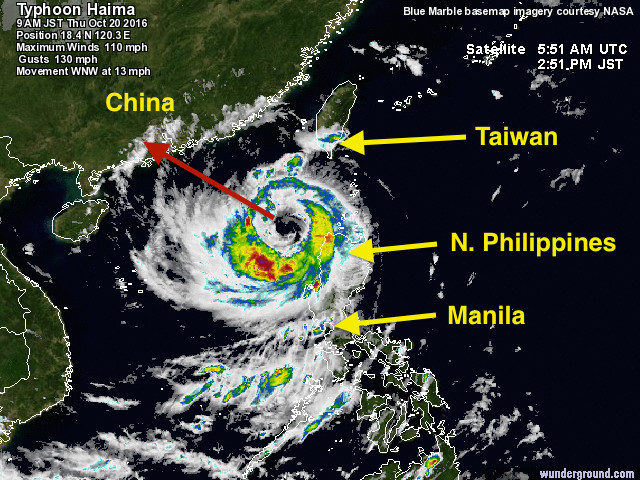 Manila, Philippines: Typhoon Haima (locally known as Lawin) passed over the northern Philippines in the early morning hours of Thursday, October 20th, making it the twelfth typhoon to hit the Philippines this year.
There was great concern that it would do damage similar to that which was done by Super Typhoon Yolanda (Haiyan) back in November of 2013.
READ: Typhoon Yolanda - strongest typhoon to make landfall in world history.
Early reports indicate that while there was damage, the extent of the damage has not been nearly as severe as Typhoon Yolanda.  Local news agencies are reporting 4 fatalities at this point.
Nazarene Disaster Response teams are conducting rapid assessments and reporting back as they are able, given the fact that electricity and communications have been disrupted in many of the areas impacted.
The latest summary is that 44 churches and 24 preaching points were impacted by the typhoon. Several of our local churches served as shelters for neighboring families.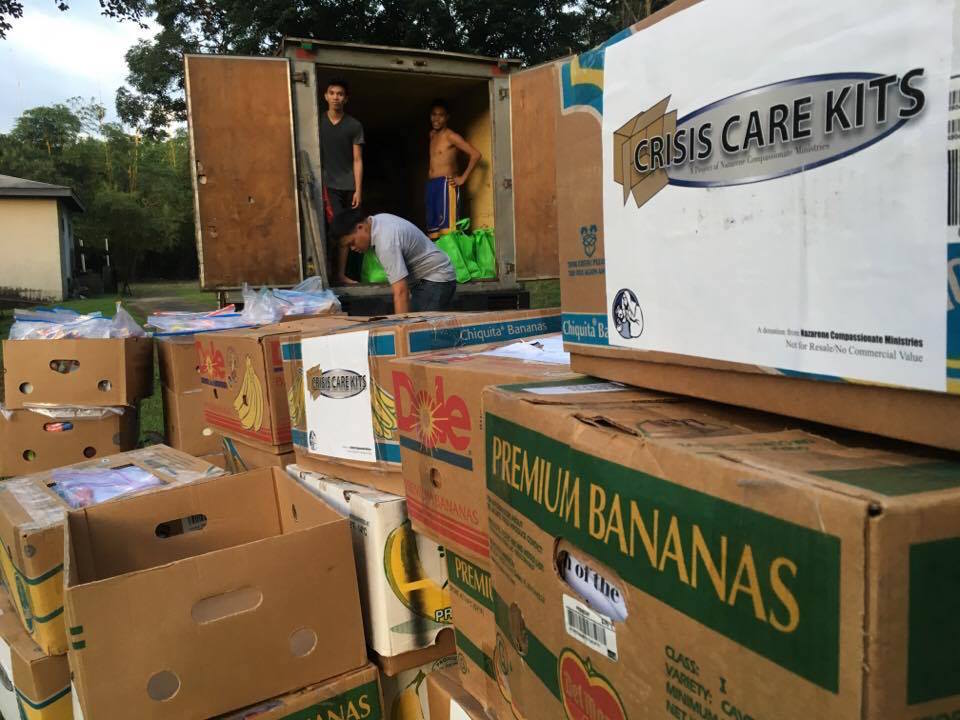 Thanks to the partnership with Nazarene Compassionate Ministries and churches who have prepared Crisis Care Kits (which were previously shipped and warehoused here in Manila),  relief goods and Crisis Care Kits are being moved into the affected areas.
Prayer:
Please continue to pray for those who have been and will be impacted by Typhoon Haima as it leaves the Philippines and heads toward southern China.
Pray for our Nazarene Disaster Response members who are conducting rapid assessments.
— Feature Photo Credit: (AP Photo/Bullit Marquez)