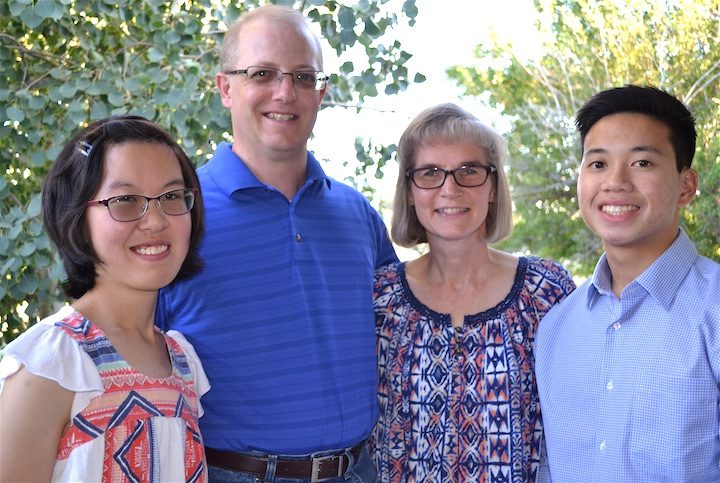 Manila, Philippines: The 15th of November was an exciting day as a familiar family re-joined the team in the Philippines! The Ackerman's, (David, Rhonda and their daughter Shan) are not new to Missions or to the Philippine-Micronesia field. They served the Church of the Nazarene in the Philippines as Global Missionaries from 1999 to 2008. David was the New Testament Professor at Asia-Pacific Nazarene Theological Seminary (APNTS) while Rhonda served part time as the campus nurse and was involved in several other ministries. The family spent 7½ years in the Philippines building relationships and impacting the lives of students and of those around them. Their time in the Philippines was cut short due to critical health issues with their daughter Shan, requiring them to return to the US for specialized care.
In spite of the challenges, David and Rhonda never stopped serving the Lord! David served as pastor of the Sheridan, Wyoming, Church of the Nazarene. While there he began teaching regular online courses for Nazarene Theological Seminary, Nazarene Bible College, Indiana Wesleyan University, as well as occasional courses for Northwest Nazarene University, Simpson University, and George Fox Evangelical Seminary. Rhonda worked as a nurse at several elementary schools. In 2011, they returned to Idaho to pastor the Buhl Church of the Nazarene. David continued teaching online courses and Rhonda worked at the St. Luke's Magic Valley Medical Center as an acute care medical nurse. In 2014, David became a full-time hospice chaplain.
"We witnessed people breathing their last breath right in front of us and having no words to say to their family was a humbling experience. But we just had to be there for them, praying quietly in our hearts, and that was enough. This is what we described to be a ministry of presence." – David Ackerman
As Shan's health concerns became more stable, and their son Joel started college at Northwest Nazarene University (NNU), it wasn't long until the family expressed their desire to return to missions once again. After updating their online missions profile, David received a prompt response from Dr. John Moore, Asia-Pacific Regional Education Coordinator, who shared with him the current need for an Education Coordinator on the Philippine-Micronesia Field. The couple prayed intently asking the Lord for wisdom before they took the next step. Their prayer, "Lord, we are willing to go where You want us to go."
The Lord heard that prayer and just one month later, opened the Field Education Coordinator opportunity. Just as they had done once before, the Ackerman's packed up their family, minus their son Joel, and moved back to the Philippines!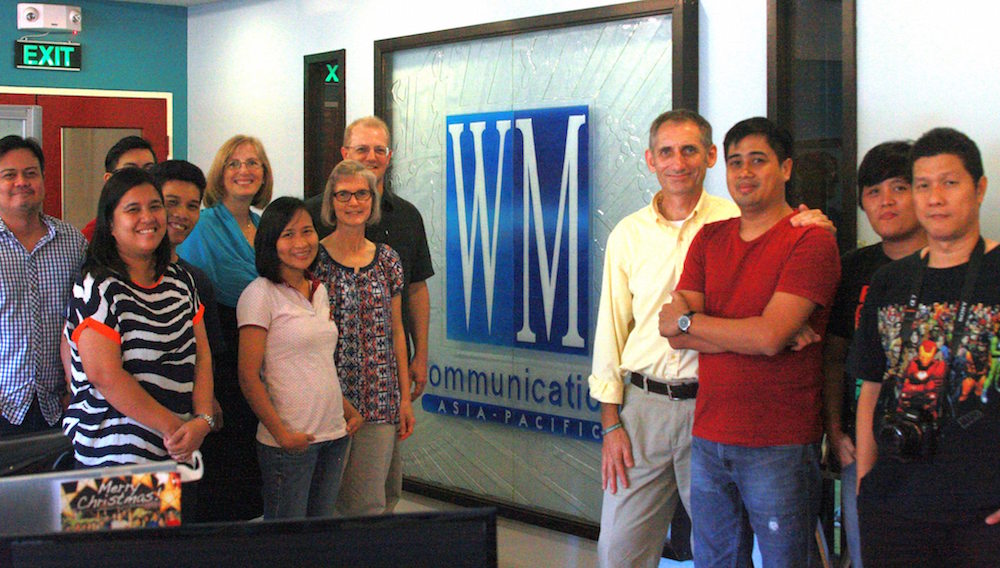 A lot has changed since the Ackermans left the Philippines eight years ago. People they knew have moved, housing arrangements have changed, and it feels almost as if it is a completely new place for them.
David's primary objective as Field Education Coordinator is to update the educational curriculum for Pastors and Bible Colleges, partner with local leaders and find additional educational resources. Meanwhile, Rhonda will work to help integrate a much-needed ministry of combined pastoral and health care in the local churches.
The Ackermans believe that, "Whoever we are, wherever we come from, whatever we have and whenever, God can use us for His glory!"
David received his bachelor's degree in Theology at Northwest Nazarene University in 1989. He went on to receive a Master of Divinity at Nazarene Theological Seminary, 1992, and Doctorate in Theology at Denver University, 2000. Recently his commentary on 1 & 2 Timothy and Titus was published in the New Beacon Bible Commentary series.
Rhonda earned a Bachelor of Arts in Compassionate Ministries in 1989, from Northwest Nazarene University and a Bachelor of Science in Nursing in 1992, from Rockhurst University and Research College of Nursing. She is a Registered Nurse and recently completed a certificate in Parish Nursing. Both Rhonda and David are ordained elders in the Church of the Nazarene.
What a joy to have the Ackerman's working with us! Their vision is to see the church strengthened and the gospel preached through trained and dedicated leaders. The Asia-Pacific Region and Philippine Micronesia Field gladly embrace and welcome them.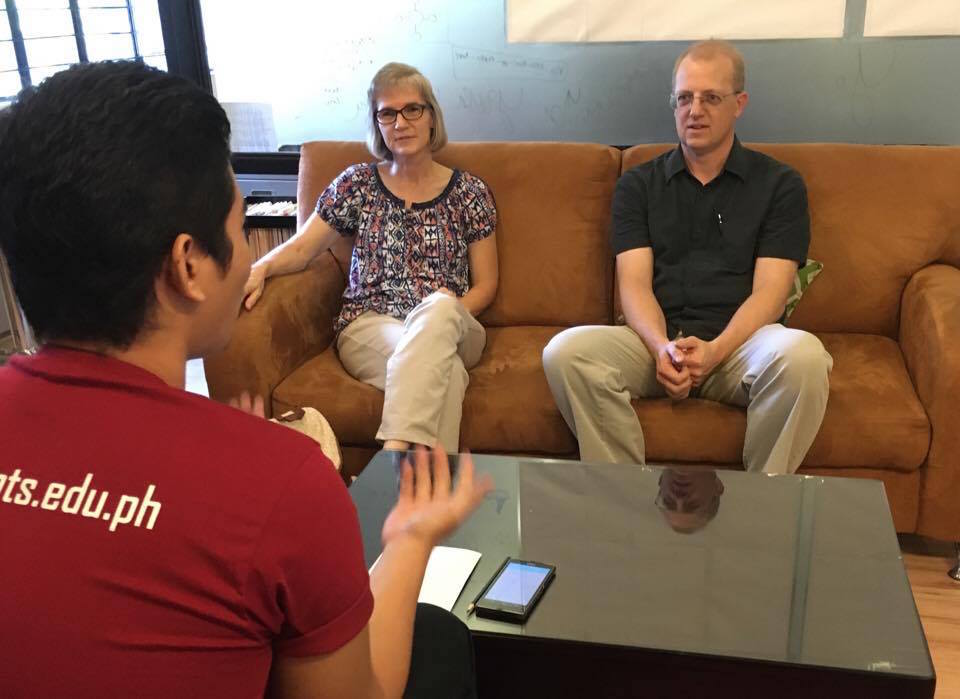 Please join us in prayer for the Ackermans. Pray for wisdom and guidance as they begin this new chapter of their lives and ministry. Pray for their children, Shan who is with them and Joel who is at NNU.

— Interview and Story by Terence Lustana, MACC Student at APNTS.