How We Connected with the Iranian Refugee Community
Pastor Paul Spanos of Thornbury Community Church (TCC) in a suburb of Melbourne, Australia, walked into the local council a few years ago and asked how the church could be of help to the needy in the neighborhood. They directed him to the social building and the secretary was Mammon, a prominent leader within the Iranian refugee community. She asked what the church does for those in need. Paul suggested that she come to the church to speak with the congregation herself.
Mammon accepted the invitation. The congregation asked, "What is the need of the asylum seekers today? How can we help and improve our services to them?" Mammon explained their needs and, since then, she has never left the church. By opening our doors to her, she not only brought others with her but also turned the church into a community center.
TCC hosts a variety of events and programs for refugees. Most of the refugees come from Iran, but there are also small pockets of Iraqi, Syrian, and Saudi Arabian refugees.
   Refugee Programs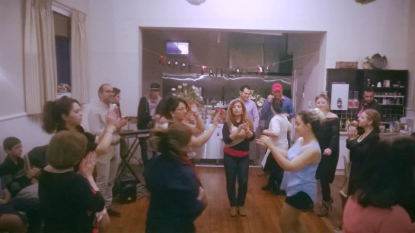 Every month for the past few years, Iranian asylum seekers have gathered within the church hall to celebrate life and friendship. They sing, dance, eat and have fellowship together. This event has become open to all in the community, especially new migrants, and has grown to multiple ethnic groups.
Since 2014, TCC has collected furniture, large appliances, clothing, and food to distribute to those in need, which has been mostly asylum seekers, who arrive in Australia with nothing. TCC distributes bread twice a week, groceries once a fortnight, and goods whenever they are donated and there is a need. This creates opportunities to connect with refugees within the community as well as open the church doors to those in need. Pastor Paul has even been blessed by being able to pray for some of these families after they received donated furniture.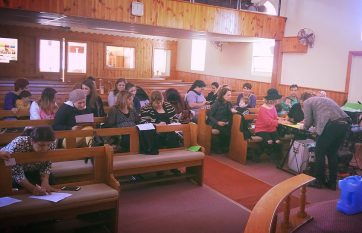 TCC is connected with other local organizations to provide the asylum seeker community with free training. This began with free English classes and has now progressed to food handling and barista courses. The intention is to provide certifications for the community, including hair styling and cleaning. The church also provides community safety events, such as fire and police safety.
Since the first barista training course in early 2017, a weekly café has begun providing refugees with support and community members with a place to connect. It runs on donations and all donations go toward helping refugees within the community.
In 2017, TCC has also started a Bible study in Farsi in Iranian families' homes. The Bible study is generally done in English with a translator in Farsi and has become a weekly house church with several young families gathering together.
We began visiting those in detention centers in late 2016. We visit small groups of refugees from all over the world every week, which has resulted in one baptis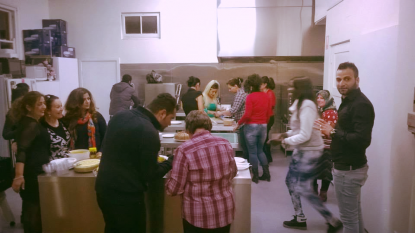 m within the center. We have seen many gain freedom into Australian society and continue to meet with them, but there are many who still need our prayers.
We provide legal help with immigration, visa paperwork, and notarization for the whole community, but especially those with limited English, since they are not as familiar with the Australian system. We even go with them to the court or immigration hearings in relation to their visas so that they have support when facing legal decisions, but also moral and physical care from the community.
More recently, we have applied to local governments for community grants in order to provide more events for asylum seekers. This has included a women's cooking class that was six months long and we will begin free swimming lessons and a water safety course toward the end of this year.
What's Next?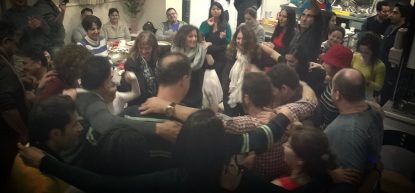 Since opening our doors to the Iranian Refugee Community, we have seen more baptisms and blessings than before. We have had about 1-2 baptisms every month just within this community. God is working through TCC to reach this community of people who want to feel accepted, involved, and loved.
Thornbury Community Church continues to look for new ways to connect with our local community. We ask those we know what the community needs and then try to find a way to provide it. If we cannot provide it ourselves, we try to connect them with an organization that can. We have found that by opening our doors to refugees, we have become more than a church. We have become a family and it gives us a glimpse into how heaven will look like: many languages, many cultures… one heart.
Writer: Britni Green

Source: Thornbury Community Center