Manila, Philippines: District Superintendents from 16 districts spanning the Philippines, Micronesia, and Southeast Asia, met at Asia-Pacific Nazarene Theological Seminary (APNTS) August 27-29, for a leadership seminar.
The seminar, lead by Asia-Pacific Regional Director Dr. Mark Louw, is an integral part of the region's strategy of intentional leadership development.
"We do a disservice to our District Superintendents and other regional leaders, when we appoint them to leadership positions and then fail to give them the tools necessary to be successful in those positions," said Louw. "Our vision is to equip the district leaders to be effective in their assignments, not just doing things the same way they have always been done, but to expose them to 'grass roots' thinking, asking them to challenge the 'status quo' and helping them to equip the church for growth like never before."
The training has been very well received. Southeast Asia Field Strategy Coordinator Rev. David Phillips attended the training with leaders from his field.
"This training has reoriented and refocused the District Superintendents on the work that needs to be done and the possibilities that are at hand," said Phillips. "I have seen an increased passion among the leaders for moving the church forward."
Rev. Edgar Longcop has served as a District Superintendent for more than 14 years. This is his second time to participate in the intentional District Superintendent development training.
"I'm not sure that if I had known at the beginning, the incredible responsibility and task of being a District Superintendent, that I would have accepted the call," said Longcop. "But I do know that these tools would have been so very helpful when I first started. They are definitely helping me in my leadership."
The team at World Mission Communications Asia-Pacific (WMC-AP) is partnering with the region in making this vital training much more readily available. A team has been onsite, filming the seminars and will be producing videos to be used in training newly appointed leaders.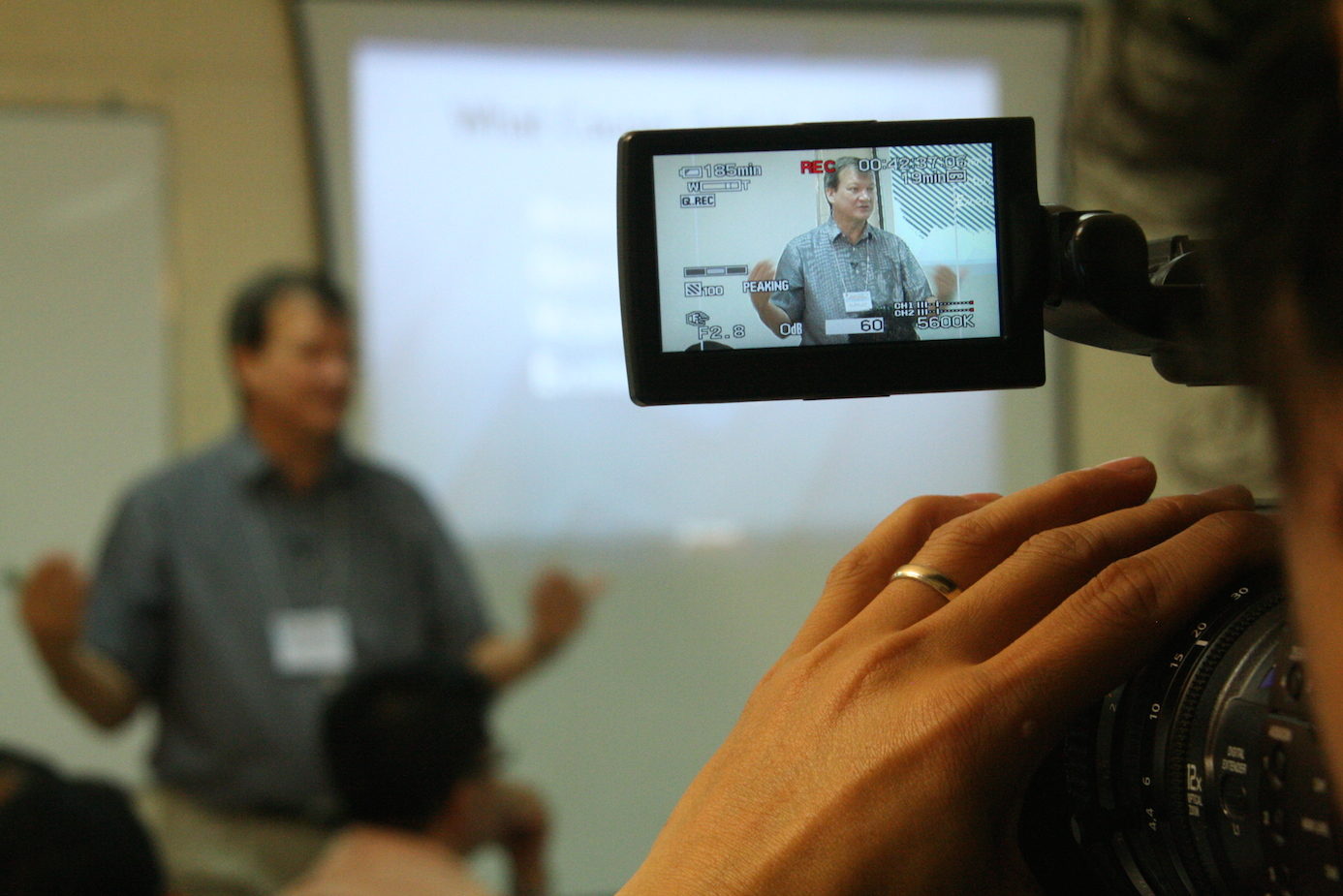 "We are hoping that this training can be shared with other regions beyond the Asia-Pacific," said Todd Aebischer, Asia-Pacific Regional Communications Coordinator.
Some of the topics covered in the training include: The DS as a Missional Leader, Personhood of the DS, Essentials of an Effective DS, Vision and Strategy, District Development and Church Growth, DS Relations, Ministerial Development, Discipline, Finances, District Boards and Functions.
This training will be available on the Asia-Pacific Region's website for download in the days ahead. Stay tuned!