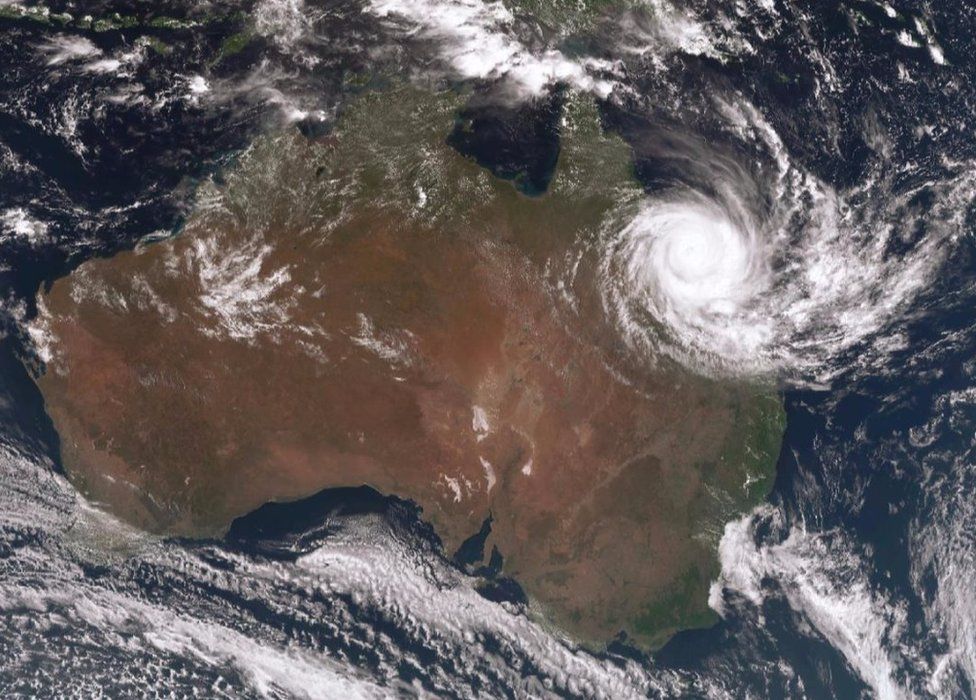 Australia: Cyclone Debbie, a Category Four storm, has made its landfall in Queensland, Australia.
It has left buildings damaged and thousands of homes without power. With the storm expected to last for hours, people have been urged to evacuate their homes and prepare for news of significant damage.
Cyclone Debbie has been predicted as the most damaging storm to hit the area since 2011.
Cyclone Debbie has just been downgraded to a Category Three, and we pray that the storm will be over soon. Please include our brothers and sisters in Australia in your prayers, that God will envelope them with His protection and keep them safe.
-Photos courtesy of bbc.com
Get ATR Newsletter directly in Your Inbox
---
*** 30-March 2017 Update:
Australia is now dealing with the aftermath of now ex-Cyclone Debbie. Around 40,000 people have been asked to evacuate due to flash flooding, more than 20,000 schools have been forced to close and tens of thousands are left without power.
Vicki Moore & Cameron Batkin from the Australia-New Zealand Field have reported that the Nazarene churches in the area are safe and only sustained minor damages- only small repairs and extensive clean-up are needed to be done in the days and weeks to come.
The bigger issue is the lack of electricity and water. Also, the ex-cyclone brought some level of anxiety and stress to the congregation, especially to the elderly. Australia -New Zealand Nazarene Compassionate Ministries (NCM) Coordinator David Harris has been in contact with the churches to find out how they could be of assistance.
Let's continue to pray for Australia as they cope with the aftereffects of the storm. May the Lord give them the resilience during this ordeal.