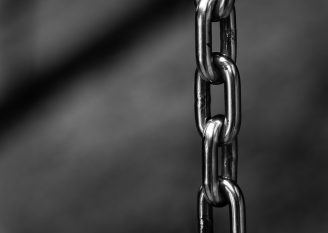 Have you ever been amazed at watching someone perform a task, or manifest a way of thinking, or interact in their relationships, that demonstrated incredible talent, and yet they made it look so easy? Have you thought to yourself, "wow… I could never do that!" This is one example of how Strengths shows up… the unique and special ways that we are all created and designed so very differently!
Harmon and I were first exposed to StrengthsFinders in 2009 when Verne Ward introduced the assessment tool to the Asia Pacific Region. We were then provided access to a professional Strengths Coach who helped us understand the implications of our Strengths report. We could never have imagined the significant impact this would have on our understanding of ourselves, our marriage and our relationships. Our journey from Awareness, to Acceptance and ultimately into Appreciation of the unique ways that God has designed us, and those around us, has been surprising, clarifying, freeing, motivating and empowering. We suddenly had a lens through which to view and begin to make sense out of our own and each other's ways of thinking, acting, and interacting. It was like 'cracking the secret code' to understanding ourselves and each other in a whole new way! This was the beginning of an exploration journey that continues to this day. We still are discovering deeper understanding about ourselves and each other through the StrengthsFinder lens.
Many of you on the Asia Pacific Region have had the privilege of taking this assessment and are benefiting from the insight gained, both individually, as couples, and as teams learning to work with more effectiveness and engagement than ever before. We've been privileged to partner with many of you in this journey of discovery and have found it to be one of the most effective personal development, relationship and team building tools we've ever seen.
What Is It?
Created by behavioral psychologist Dr. Donald Clifton, who believed that instead of focusing on what we do wrong we ought to focus on what we do right. 'Find out what you do well and do more of it,' Clifton said. 'Become more of who you already are." After 40 years of research and exposure to millions of interviews, Clifton discovered a multitude of talent-based behaviors that could be grouped together into what he calls Talent Themes. Now, through the Gallup research organization, StrengthsFinders helps to measure talent among these 34 different themes.
The Strengths approach builds beautifully on the principles we find in I Corinthians 12:12-27, where we read that just like our physical bodies are perfectly designed with parts that each play a vital role in our overall health and ability to function, the body of Christ is made up of many parts, each of which is intended to contribute in a unique and important way. Gaining awareness of our unique contribution, while appreciating each other's unique contribution allows us the freedom to come to the table together in confidence and humility while we celebrate and find purpose together in the body of Christ.
Why does It Matter?
Unfortunately, what we often find is that:
Most people are very Self-Unaware of their unique talents
Most people do not see themselves as gifted or talented
Most people do not appreciate the fact that God has equipped them to make a unique contribution – something only they can offer and something that will be missing if they don't offer it.
Without this awareness, we may be frustrated or discouraged that we are not more like "that person", or we may not be able to appreciate our team members because they are so very different from us, or we may hesitate to offer our perspective and talents to the people we live and work with. We withhold the very gifts God has given us! And these were given for the purpose of reflecting our Creator individually and collectively; It takes all of us, reflecting the character and beauty of God in our unique ways, to live out an accurate manifestation of His Body on earth.
What can we do about it?
I see this a bit like the light under a bushel that we read about in Matthew 5. We were created to reflect the light of God as he dwells in us. And we are a unique window through which He is revealed to the world. If our window is covered up, that part of who He is, never shows! So what does it take to "pull back the curtains from my window" so He can shine through me brightly in the ways he designed me to reflect His character?
As redeemed children of God, we are invited to see ourselves the way God sees us – the way He created us. And I have found StrengthsFinders to simply be a tool that helps us do that better.
If you've taken the assessment before, you may already know your "top 5" Talent Themes, or Strengths. These are clues to your talents, your values, your motivation, your relationship style, your needs, the things you love to do and the things that are draining for you. They are keys to understanding your passion and purpose as well as your challenges. The best way to gain the most benefit from the assessment is to work with a "Strengths Coach", someone trained to help you gain a greater understanding of the potential that each Strength reveals. We are each a combination of our dominant Strengths, and discovering the synergy of how these combine to show up in us is an adventure!
As we explore the value of knowing our Talent Themes, or Strengths, over the next few articles, here are just 3 examples of the 34, along with a description of what they Bring to a situation and what they Need in order to thrive.
Get ATR Newsletter directly in Your Inbox
Example #1: People high in Empathy offer emotional intelligence, emotional comfort and stability, and an emotional depth to relationships; an awareness of the needs unvoiced, questions and emotions of others; a view of the world through the eyes of others; the right words to help others express their feelings. People high in Empathy need: meaningful relationships; freedom to express feelings; emotional language; opportunities to make decisions based on intuition.
Example #2: People high in Achiever offer diligence and follow-through; hard work, intensity and stamina; a willingness to go the extra mile; a goal-driven focus on completion; a clarification of goals, targets and measures of success. People high in Achiever need: goals to accomplish; work; a clear measurement of success; someone to occasionally help push 'pause'; recognition of their hard work; others to be hard working.
Example #3: People high in Adaptability offer an ability to quickly change and respond; a willingness to follow the lead of change; productivity, even through the unexpected; calmness in the face of change; a sense of discovery, one choice at a time. People high in Adaptability need: a fluid, ever-changing environment; freedom to make changes midcourse; opportunities to respond to the here and now; pressures that demand an immediate response.
This is just a random 3 "Strengths" out of 34 to give you an idea of how they might sound. Can you begin to see the value of having this kind of understanding about yourself, your family members and those you work with? Contact me to find out what your talent themes sound like!
Right now, we have at least four individuals on the Asia Pacific Region who are trained and certified to facilitate coaching in Strengths. Each of these have told me they are available and willing to provide one-on-one coaching to help you explore and discover the way God made you and the unique contribution you are created to make. This coaching can be done via phone or Skype, so contact me today, or see the resources below, to find out how to connect with a Strengths Coach! If you don't yet know your Strengths, contact me to find out how to take the StrengthsFinders assessment and start your discovery journey! And, remember, the StrengthsFinders assessment is available in 26 different languages.
Contributed by Cindy Schmelzenbach, Asia-Pacific Regional Member Care Coordinator
Upcoming topics: Strengths-Based Partnerships and Teams, Strengths-Based Values and Motivation, Strengths-Based Grace, How Strengths Help and Hinder, Strength-Based Stress Management.
Resources:
A deeper exploration of each of the 34 Talent Themes
The Clifton StrengthsFinder Technical Report: Development and Validation
Asia Pacific Strengths Coaches:
Gallup Certified Strengths Coaches: Harmon Schmelzenbach; Cindy Schmelzenbach; Ingrid Lustana
Strengths Champion Certified Coaches: Kafoa Muaror; Gail Dooley
If you are a certified Strengths Coach and are willing to provide coaching to your Asia Pacific team members, let me know!