Siem Reap, Cambodia: Nazarene Harmony Center was started two years ago by Jacob Koh and his family. Since then, the center has become a place where Jesus' love is shared in their community.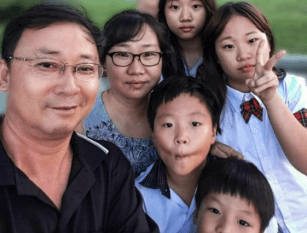 The center has been serving the community in the midst of Covid-19 lockdowns, droughts, floods, and extreme economic conditions. They started with distributing rice and groceries to 30 families living near the center. And they continued to help families with food and supplies distributed through the partnership with Nazarene Compassionate Ministries. They have so far distributed food packs to more than 750 families.
Nazarene Harmony Center is also focused on ministering to children and youth. They offer a much-needed after-school tutorial program as well as English language classes, guitar lessons. They also provide a safe space for children and young people to play and hang out. Jacob shared that they started the ministry with only 10 students. But today, they are ministering to more than 40 middle and high school students each week.
Get ATR Newsletter directly in Your Inbox
Jacob and his wife Shams are looking forward to face-to-face worship every week with their new community when the country emerges from lockdown. The couple also hopes that Nazarene Harmony Center will become a training center for Cambodian men and women who are called to become pastors and lay leaders so that they too, can share in the mission of making disciples in their nation and beyond.
Please remember Jacob and Sham and their family as they fulfill God's call in their lives.
To learn more about Leadership Development in Cambodia, please click the link below.
https://nazarene.org/projects/sea-leadership-development-cambodia