Member Care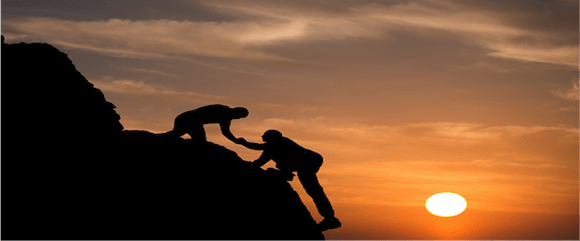 ˈmembər/
noun: 
a person … belonging to a particular group.
ker/
verb: feel concern or interest; attach importance to something.
What is it?
We are members… of the Asia Pacific Church of the Nazarene Team… we are ministry leaders, pastors, district superintendents, teachers, missionaries…. We are in this together!
And… we care – we feel concern or interest for each other!
Pretty simple, huh?
That's the heart of Member Care on this region.
Your regional member care team is made up of representatives from each field and here's our vision:
Vision Statement: A Christ-like Community Holistically Developing and Nurturing One Another
This vision statement reflects our values of Christ-likeness, Holistic Health, and Genuine Growth, demonstrated within the context of Body and Community. We believe that we, as Christ's hands and feet, hold out to one another the source of effective, healthy living as we recognize, support, and build one another up in Christ… and that THIS will result in increased fruitfulness in ministry, and deep fulfillment as we follow God's call on our life!… whew! Can you tell I'm passionate about this?
Get ATR Newsletter directly in Your Inbox
Why does it matter?
We've identified these 5 reasons why Member Care matters:
It matters so we can respond to Trauma – Our desire is that we are all walking close enough to be aware of traumatic or crisis events within the lives of our team members. Sometimes we respond by seeking medical or mental health professionals to get the help that might be needed. Sometimes it means coming along side, sharing grief, and just sitting through the pain together. Bottom line, we notice when one of us is hurting, and we respond.
It matters so we can build Resilience – We will seek to prevent crisis and increase sustainability by building resilience to the challenges we face so we can remain strong. This looks like learning to manage stress, increasing our conflict competency, learning to listen, setting boundaries, getting the physical and mental rest we need, raising awareness and developing a culture of holistic health.
It matters so we can facilitate Fulfillment – Fulfillment means we enjoy the blessing of being called as we demonstrate transformation to a world desperately looking for it! We will encourage spiritual formation and personal development; we will facilitate coaching opportunities, increase understanding how to working within our strengths, and cultivate team development.
It matters so we can encourage Engagement – What is 'engagement'? It's motivation. It's the degree to which I feel the church community – cares about me and therefore I am motivated to live out my calling on this ministry team. We will explore ways to help our leaders – our FSC's, our District Superintendents, our Ministry Coordinators, our Pastors, our missionaries, our Lay Ministers – know they are cared for. This means genuinely seeing each other as holistic people, loved by God… and never limit that to seeing what we can get out of each other to meet the demands or expectations of an organization, even when that organization is the Church. This means paying attention to work related demands that could get in the way of our values or ability to stay healthy in ministry so we can stay effective and not burn out. We will seek to increase Trust and facilitate improved communication between all levels of leadership and team members, increasing team engagement across the region.
It matters so we can love our Families – we will intentionally notice each person in every family. This means we will really see the unique needs of children, teens, single adults, and married couples…. at every stage of life. We will reach beyond the scope of our personal experience; we will listen to each other and respond with authentic care.
What Can We Do About It?
Lots! We can be on this adventure together!
Introducing the Asia Pacific Member Care theme for this year:
"Grow Deep; Reach Wide … together in 2017"
In the words of Rachel Thompson, Melanesia South Pacific Field Member Care Coordinator, here's what it sounds like:
Reaching wide is the mission.  It's why we're here.  It's the calling we've received…to reach the lost and broken, to encourage our neighbors, to come along side, to shine the light of Jesus!!  "Reaching wide" is pouring out, giving, sharing, teaching, and witnessing.  We're here because we want to REACH WIDE.

BUT…if reaching wide is all we're doing, when the first storm comes along, we'll fail.  We have to be rooted in something.

Growing deep is our relationship with Christ and the Church.  This is where we are nourished, fed, and kept healthy.  There is no effective reaching wide without growing deep.  And, since God gives us the privilege to live in community, "growing deep" is where we can come along side each other as a body of believers, constructing authentic relationships, building trust, praying for each other's needs, encouraging each other…to sum it up…member care!

In a "Grow Deep, Reach Wide" ministry, we also live out an example to the people we serve.  If we're only ministering with endless reaching and not also demonstrating rooted growing, we're not holistically representing what it means to be a Christian.  We have the opportunity to demonstrate, not only how to reach wide to a lost and broken world, but also how to grow deep in our relationship with Christ and our fellow Christians.
So, we invite you to join us; watch for articles here as we deepen our exploration of what it means to Grow Deep; Reach Wide… together in 2017!
-Submitted by: Cindy Schmelzenbach – Member Care Coordinator, Asia Pacific Region